The Six Most Important Weeks of the Music Year Have Arrived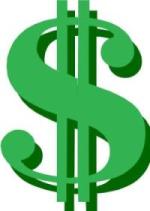 Here's a stunning stat: about 20 percent of all annual music sales occur in the six weeks leading up to Christmas. And it doesn't matter if you're talking physical (CD and vinyl) or digital downloads. This is make-or-break time for artists and labels.
There's two reasons for the end-of-year rush. (1) It's the holiday shopping season (duh); and (2) the majority of big-name releases are held back for this period. One obviously reinforces the other.
We'll see what happens on both sides of the border. Year-to-date Canadian music sales are down about 5% from last year. Same thing in America. Will new albums from Katy Perry, Pearl Jam, Arcade Fire, Kelly Clarkson, Avrll Lavigne, Eminem, Lady Gaga, One Direction and Britney Spears be enough to salvage the year?
Meanwhile, Hypebot has a good article on how musicians can do their part to capitalize on opportunities between now and Christmas.