The Slow, Painful Death of British Music Magazines Continues. And This is Just the Tip of Media Disruption.
For years and years, I spent thousands of dollars each year on music magazines with the bulk of that cash going towards British imports. I never, ever missed a copy of Q, Mojo and Record Collector. I also sucked up The Face, Select, Vox, Kerrang!, The Word, Uncut, The NME, Melody Maker and whatever else happened to be available. I found the British writing to be far, far superior to anything offered in North America, which was why I was willing to pay such a premium for this content.
Now, though, I rarely buy any of them (I subscribe to Q and Record Collector on my iPad, but often forget they're there; I tend to read Mojo only on airplanes now.) Many of the rest have gone out of business.
Why? Too many other distractions. Bloody Internet, innit?
New circulation figures just out show just how bad the problem is. A typical issue of Mojo reaches just 70,677 people worldwide, a drop of almost 5% in the last six months.  Neither reported any digital subscriptions.
Uncut sells about 51,562 physical issues and just 1,540 digital ones. Q has fallen to just 48,353, a drop of 8.4% (digital subscriptions are just 2,257) and Kerrang! moves about 33,000 copies (down 6%).
But the biggest fall from grace is the once-mighty NME, selling just 14,312 physical issues each week, a drop of 19%. Much of that can be explained, however, by the fact that the magazine is moving to a free model next month.
And therein lies the problem: free. The media consumer has grown accustomed to sitting down at a computer or picking up a smartphone/tablet and just sucking in untold petabytes of content, much of it with the advertising blocked out. Someone has to create this content–and that costs money.
I know, I know, I'm part of the problem, but I'm still bummed out because so much of the media touchstones on which many of us relied are crumbling. There's massive disruption with radio, TV (cable and network as well as content) music, print, publishing and movies. Meanwhile, there's no clear vision of where things are headed.
Cord cutting may be great for the consumer–and market rules say that the consumer is always right–but that's making it tough for media and industries to adjust. As I wrote to someone yesterday, I find all this rather terrifying.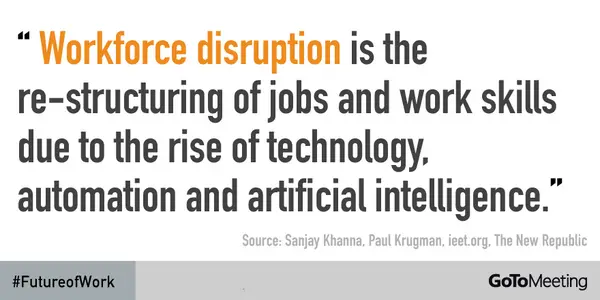 The old models–imperfect as they may be–saw that content creators got paid for their labours. In the new model(s) fewer and few content creators—artists, writers, broadcasters, producers, reporters, layout artists, camera operators, audio engineers, editors, all the administrative people involved, and so on—are seeing their earnings drop precipitously. If, that is, they are earning anything at all anymore. Companies are cutting staff, including long-term employees in their 40s, 50s and 60s. Many of these people gave their lives to working in the media and now have nowhere to go.
"Well," you'll say, "these companies need to be investing in new technologies." True–and they are. But look at that quote above. Automation is replacing humans in many areas. And many of these companies are publicly-traded; stockholders don't like to see investments that won't see a return for years. It's all about those quarterly results and ROI. As one CEO used to tell me "It's all about feeding The Monster. The Monster doesn't care about anything about being fed money."
This isn't to stay that any of these traditional media touchstones will disappear tomorrow. They won't. Radio, for example, is still very popular and profitable, albeit with thinner margins. Tens of millions still sit down to watch regular TV at appointed times each night. There are lots of people like me who get dead-tree newspapers delivered every morning. We still go to movies. But all of these industries are consumed with trying to figure out how to keep being relevant.
While the media landscape is slowly being gutted, so is music. There's less and less of a middle class when it comes to musicians. You're either a mainstream superstar (and there are precious few of those) or a struggling musician. That once-fat bit in the middle is rapidly disappearing.
A lifeline for musicians in recent years has been the ability to license their music for things like TV shows, movies and commercials. A single commercial licensing deal can keep an artist going for a year. But if no one buys or licenses music, where will they get their income? You can only tour so much. Do we go back to the era of patrons and sponsors? Maybe.
Hey, times change and everyone and everything will adapt. Today's consumers have different wants, needs, wishes and demands that will be fulfilled somehow by someone or something. But there were be plenty of casualties along the way.