The Smartphone and the Digital Music Boom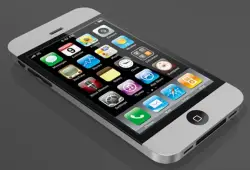 That smartphone in your pocket could be the saviour of the music industry.  Check out this article in the Telegraph.
The music industry posted a 0.3 per cent increase in revenues in 2012, according to a recent IFPI report, which is newsworthy because it is the first time the business has seen growth in 14 years.
Whether you think this is a reason to pop open the bubbly or just a blip on the way to oblivion, it does allow for some thoughts on how things have changed since the days when shiny plastic disc ruled the earth.
It has been a choppy ride for the music business over the past decade and a half but listeners now have considerably more options for discovery, consumption and sharing of music than they did in 1999.
Music fans now have greater choice, both in terms of access and price, and that's a good thing. However, this proliferation of choice has brought challenges for consumers too.
For instance, if I have access to every piece of music ever made how do I find anything? How do I discover anything other than what I already know? And once I'm past that hurdle, how do I form a lasting relationship with an ephemeral digital file rather than a physical object I can see and touch? How do I choose between downloading, streaming, subscription and whatever else? The list goes on.