The Story Behind U2's Under a Blood Red Sky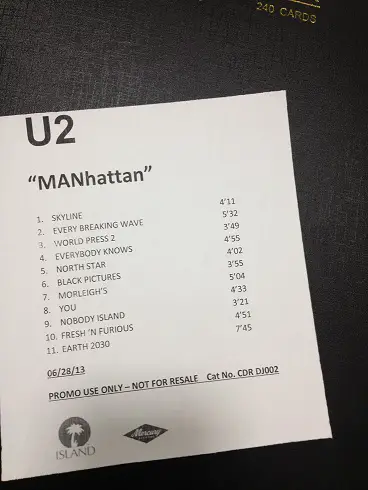 U2's first live album was Under the Blood Red Sky, a recording they made at the Red Rock Amphitheare just outside Denver on June 5, 1983.
What most people don't know is that the whole thing has almost a complete disaster. First of all, U2 couldn't find anyone to pay for the project. Even their record company was cool to the idea, so they had to scrape together $25,000 of their own money to make it happen.
Then, on the day of the concert, a very strong cold front moved through the area, dropping the temperature and dumping a ton of rain. The promoter–who was convinced that no one was going to show up–wanted U2 to cancel.
The band refused, knowing that if they did, that 25 grand would disappear forever–which, at the time, was a huge, HUGE amount of money for the group.
But U2 insisted that things go ahead and the result was an album and a video for "Sunday Bloody Sunday" that helped the band breakthrough in North America.