The Story of the Artwork for Green Day's iUno!, iDos!, iTre!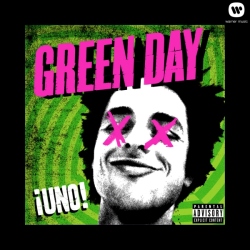 Chris Bilheimer offers this up to Entertainment Weekly:
When I originally went out to Oakland to meet with [Green Day] in April or May, they had just played a surprise show in Austin, Texas and were recording demos of some of their songs here in town. By the time they went into the studio, they already had over thirtysomething songs written. They were really focused and really had it together.
When I went in the first day, Billie Joe [Armstrong, the lead singer] had taken pictures of everyone with his iPhone, had drawn big X's over their eyes, and had pinned them up on the wall. I ended up really liking that idea. That was our starting off point, these graffiti'd pictures that he had done.