The time there was almost a blink-182/Fall Out Boy kids cartoon
Some interesting news out of a radio interview with blink-182's Mark Hoppus. About ten years ago, he and Pete Wentz of Fall Out Boy got together with Pharrell Williams to created a music-based cartoon for kids.
The show was called Bronze Blue and was envisioned to star Mark, Pete, Ashlee Simpson and a few others. They'd voice characters in an undersea pop/punk band which sang eco-conscious songs as they toured the oceans of the world.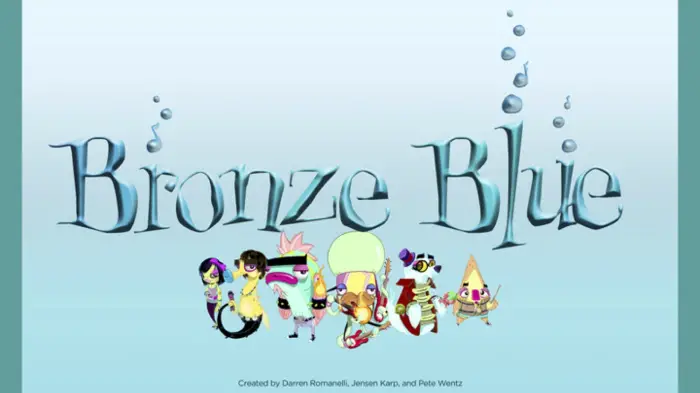 Mark's character a guitar-playing octopus named Tako while Pete would be Shrimpy, a large-mouth bass who played, er, bass. Other members of the band included J. Dory (a seahorse), Coral (background female vocals), AI-G (a keyboard-playing seal) and drummer Barrel Bob, a starfish.
Great, right? But they had a nemesis: the evil Sushi Chef.
The concept was pitched to a number of companies including Disney and Nickelodeon but never acquired much traction because, well, they weren't all that blown away by a series featuring singing fish.
There's not much left of the original concept beyond the official Bronze Blue theme song.
Variety has a lot more (including more images and a couple of other songs) here.