The Tragically Hip and Cineplex Theatres are teaming up for the "ultimate double feature"
Movie theatres have had a rough go of things during the pandemic. Maybe this will get people excited about going again.
Starting this Friday (September 18), Cineplex Theatres will start a limited run of a Tragically Hip double feature. Things begin with the documentary Long Time Running and will be followed by A National Celebration, the Hip's final gig in Kingston that the whole country stopped to watch on the CBC on August 20, 2016. (Damn, that seems so long ago.) This adds up to a four hour and thirty-three minute celebration of all things Hip.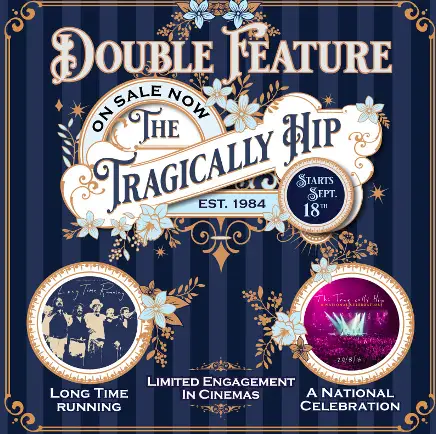 Locations and tickets can be found here.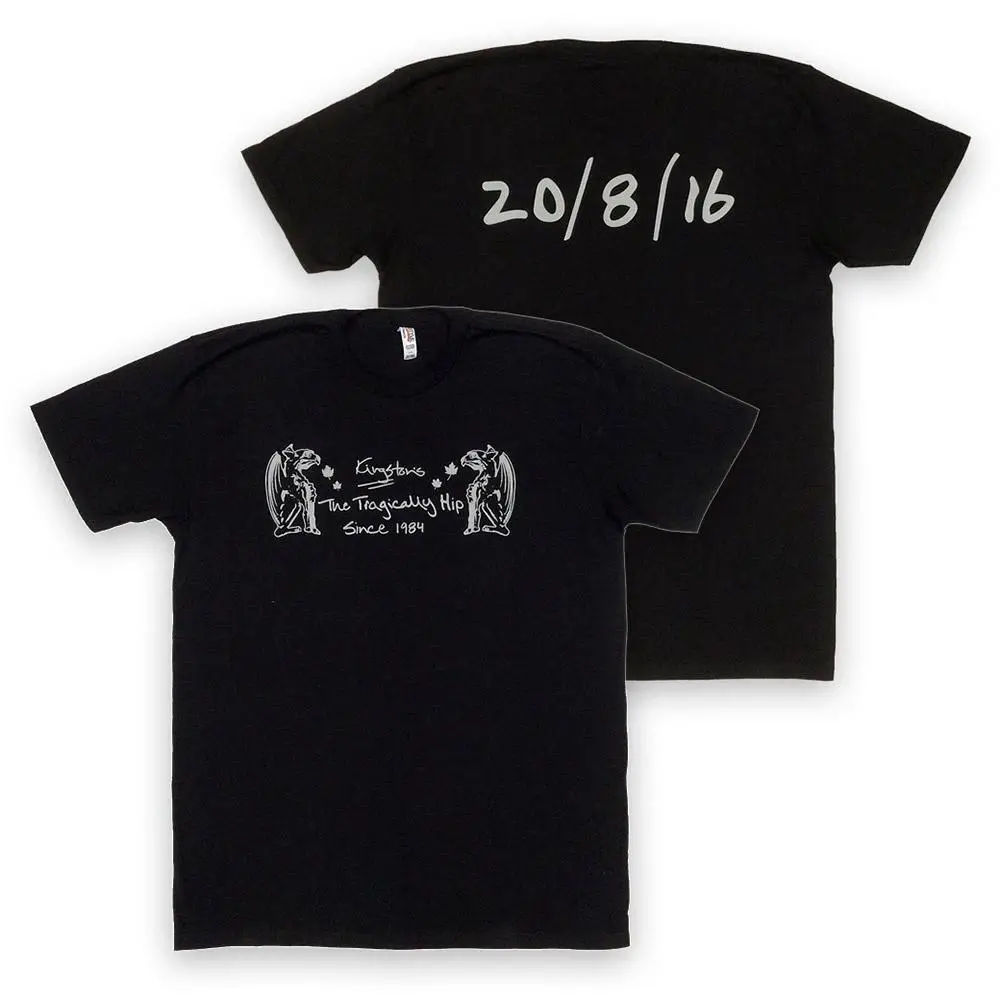 Meanwhile, some special Hip merchandise has been created. If you've ever wanted a repro of the original Kingston concert t-shirt, you can get one here.