The Tragically Hip are about to release their first standalone live album in 25 years
If you go deep into my CD collection, you'll find a bootleg of The Tragically Hip performing a set at the Roxy in LA that was recorded on May 3, 1991. The band was approaching their peak and were incredibly on that night. About 40 minutes of the set was eventually broadcast on the Westwood One Radio Network–the source of the bootlegs–but pieces of the 15-song concert were left out.
That recording–a full 24-track process made with a mobile unit helmed by Road Apples producer Don Smith–is finally going to become legally available as Live at the Roxy, the Hip's first official live album in a quarter-century. This is also significant for being the source of the infamous "killer whale tank" version of "New Orleans is Sinking" coveted by Hip fans everywhere.
Yes, this record was issued as part of the 30th-anniversary edition of Road Apples last year, but this will allow fans to get the live album on its own. And this is the first time since Live Between Us was released in 1997 that the Hip has given us a standalone live record.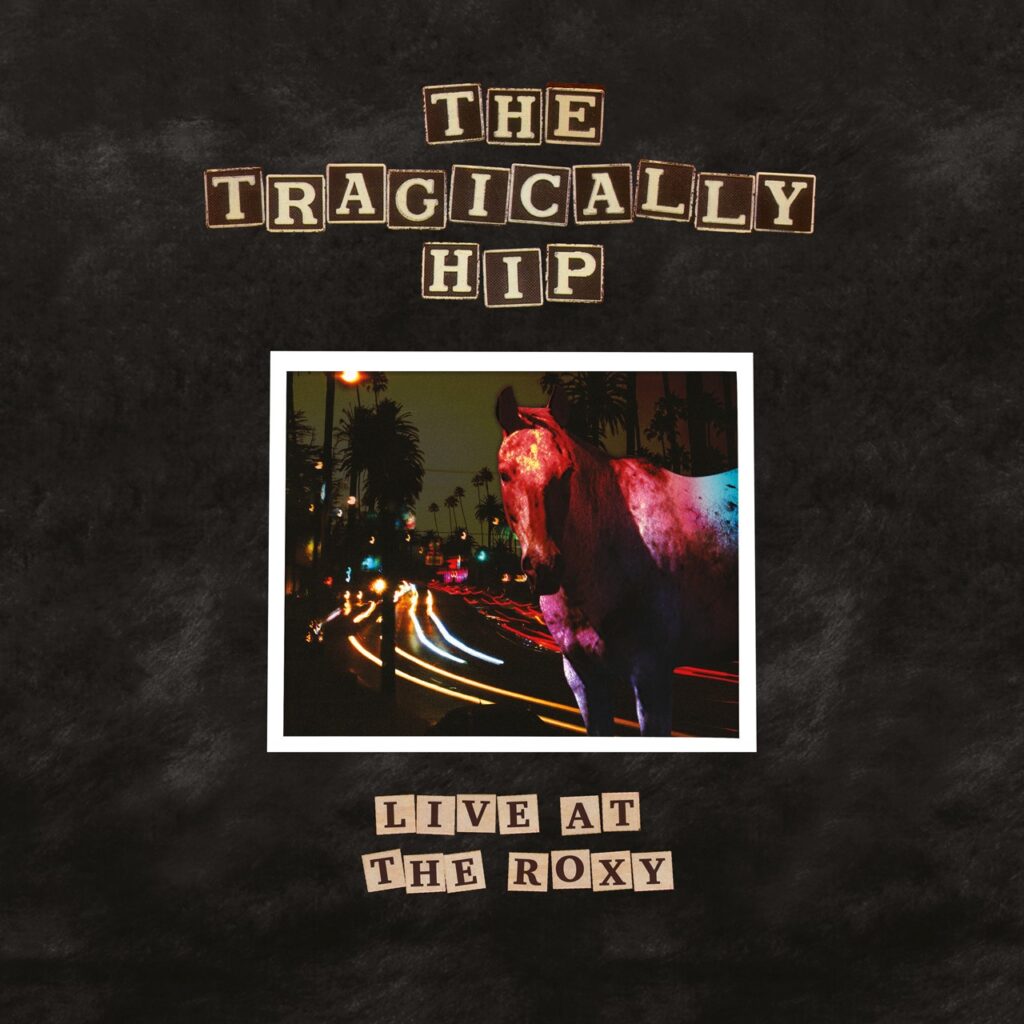 The release is set for June 24. It'll come as a digital recording as well as a double CD and vinyl set. Here's the full tracklisting.
Little Bones
She Didn't Know
Twist My Arm
Highway Girl
Cordelia
Trickle Down
The Luxury
Three Pistols
Fight
I Believe in You (Or I'll Be Leaving You Tonight)
New Orleans is Sinking
On The Verge
Long Time Running
Blow At High Dough
All Canadian Surf Club