The Twenty Most Popular White Stripes Songs of All Time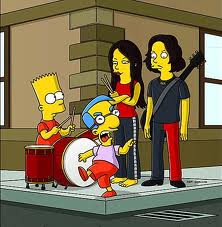 You may recognize the name Gilles LeBlanc as a guy who helps me sort through some of the many hundreds of music submissions this site gets every month.  He also does his own writing on the side.
One of his recent projects was to crowd source White Stripes fans to create the definitive list of Jack and Meg's best songs.
Here are the results.  (Frankly, I'd rank "Jolene" much. much higher–but that's just me.)
More info can be found here.
Ball and Biscuit
Dead Leaves and the Dirty Ground
I'm Slowly Turning Into You
Death Letter
Seven Nation Army
Fell in Love with a Girl
Hotel Yorba
I Fought Piranhas
Black Math
Truth Doesn't Make a Noise
The Denial Twist
We're Going to Be Friends
Blue Orchid
Screwdriver
Do
300 M.P.H. Torrential Outpour Blues
Hand Springs
Catch Hell Blues
Jolene
I Want to Be the Boy to Warm Your Mother's Heart