The Upside of Having Courtney Love as Your Mom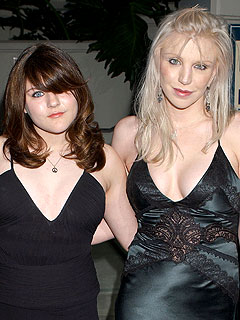 There are the obvious downsides to having Courtney Love as a your mom. However, being her daughter can have its, "compensations."
Courtney's daughter–Kurt Cobain's kid–is Frances Cobain and mom and daughter aren't really getting along that well. But let's rewind to when she had her tenth birthday on August 18, 2002.
Frances and ten friends were flown by private jet to Las Vegas where each of the kids was allowed to wander the aisles of the world-famous FAO Schwartz toy store. They were told that they could cram their big shopping bags with as much stuff as they could.
That took two days. When Frances finally got home, she was awakened the next day by Elvis and Marilyn Monroe impersonators. They took her to see Mommy–who gave her a thoroughbred horse.
And you think you've been to some spoiled kid birthday parties…