The US Government just re-sold Wu-Tang Clan's ultra-rare Once Upon a Time in Shaolin CD.
The world's rarest CD has been re-sold. Let's recap:
In 2015, Wu-Tang Clan recorded 31 tracks for an album entitled Once Upon a Time in Shaolin. But rather than release it, they produced exactly one copy as a way of protesting the devaluation of music in the digital era. The CD was housed in a lovely box made of nickel and silver created by Yahya, a British-Moroccan artist. The CD went up for sale and was eventually sold for US$2 million, making it the most expensive CD ever.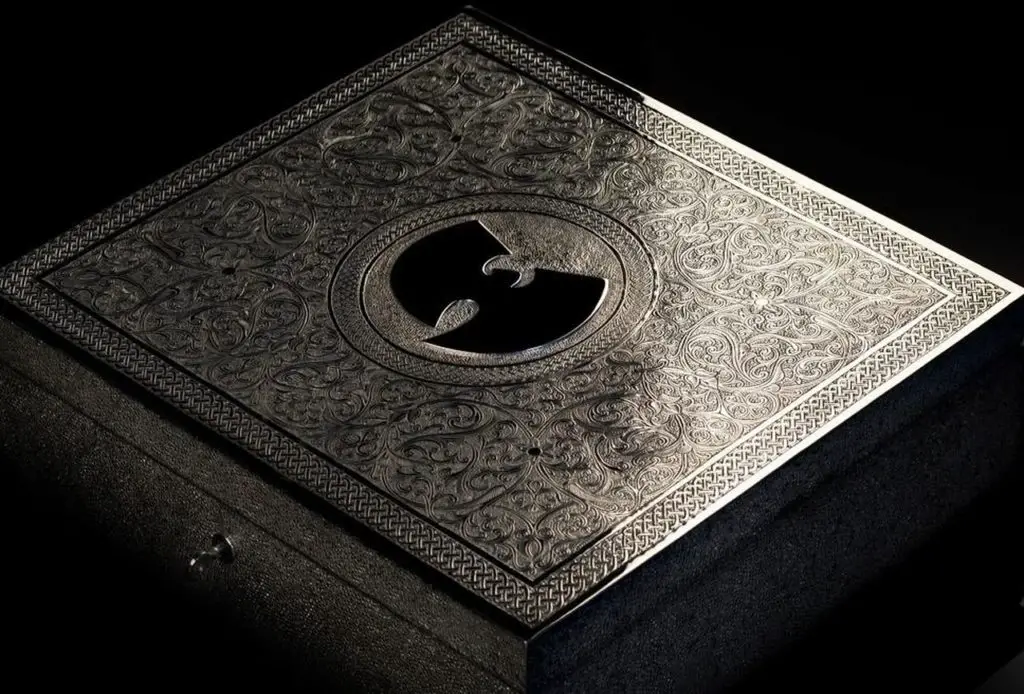 Shortly after, we learned that the buyer was Martin "Pharma Bro" Shkreli, the smirking drug industry executive infamous for jacking up the price of a 62-year-old drug from $13.50 to $750 a tablet.
But then it all went wrong in 2017 when Shkreli was convicted for securities fraud, sent to jail, and ordered to pay restitution of US$7.36 million. Because he didn't have that kind of cash, the government ordered that he forfeit property equal to that amount. That included the Wu-Tang CD, which may have been the most valuable thing he owned.
The CD stayed in government hands–presumably in a vault somewhere–until this week when it was announced the Eastern District of New York sold it to an undisclosed buyer for an undisclosed sum.
Will we ever get to hear this CD? It all depends on the new owner.