The US Military's Secret Stash of 20,000 Vinyl Records and Reel-to-Reel Tapes
Okay, so maybe it's not officially secret, but how many people know about this library of vinyl and tapes? And where might this library bay? Guantanamo Bay. From The Vinyl Factory:
The collection is currently used by Radio GTMO, which has been on the island since the '40s and is the sole source of American radio for personnel on the base. They mostly play digital, although records get a spin on special occasions. "We'll play vinyl records during the radiothon (fundraiser) because we'll get some really old requests," said Petty Officer 3rd Class Kevin Outzen, a DJ for the station.
But the collection won't be on Guantanamo forever. The military is currently digitizing the music and intends to pass on the entire collection to the Armed Forces Radio and Television Service in due course.
Read the whole story here.
(Via Matt)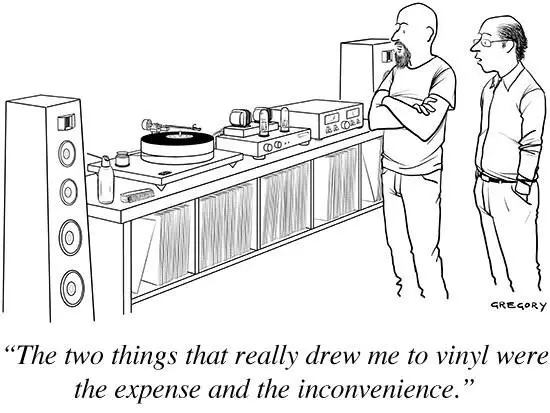 (Via Carl Mesner Lyons and The New Yorker)