The War Against Recorded Music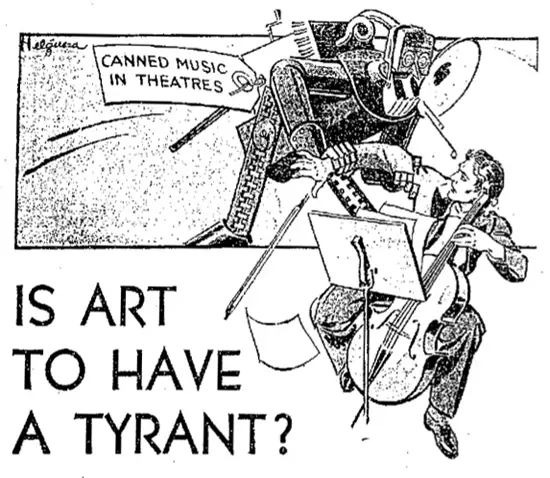 Whenever there's an advance in technology, the people who feel threatened by it fight back. We've certainly seen this a lot with music over the last 100-plus years.
In 1930, the American Federation of Musicians formed a group called the Music Defense League. They were all about fighting this new thing called "recorded sound."
They spent over half a million dollars running ads in newspapers all over North America which pleased with the public to demand that they music they heard be played by real people in theatres, for stage shows and on the radio and not by some cold, inhuman machine.
It was a war waged against so-called "canned music." Good try, but recorded music was here to stay—as were live musicians. They just found different ways to make a living.