The Watchmen Return with a Live Acoustic Hotel
Anyone who grew up with the CanRock of the 90s knows all about the Watchmen. They've long since disbanded as a day-to-day enterprise, but they still get together to play the occasional gig. There's also some stuff in the vaults, apparently.
This past summer, the band uncovered an acoustic live recording that was made in Hopetoun Hotel while on a tour of Australia in May 1999. They've made the whole thing available to anyone who wants it. Just click on this image to get started.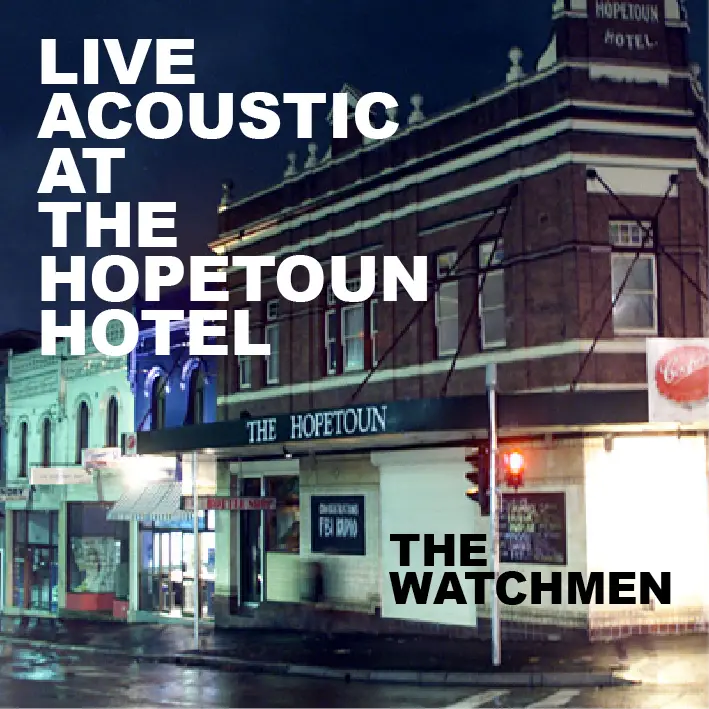 Click on the image and download away!