The Way the Things Used to be in Soundgarden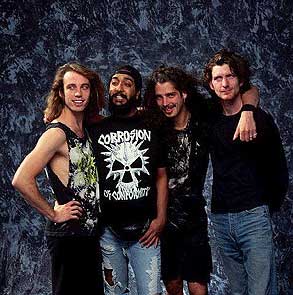 The guys in Soundgarden seem to be getting along well enough these days. I mean, this reunion seems to be sticking, right?
But those who remember the final year of the band's first go-round will tell you that it got pretty ugly. No one was getting along. There were issues with wives and girlfriends and side projects and substance abuse. And there were stories of all kinds of anti-social behavior.
It became so tense that when Soundgarden was on tour through 1996 and early '97, not only would the band members avoid sitting together when flying to the next gig, they would often take separate flights.
That's how dysfunctional things became. So when Soundgarden official broke up in April 1997, no one close to the band was surprised. But I'll bet that the reunion came as a shock to many of them.