The Wife Says: Who Would You Do?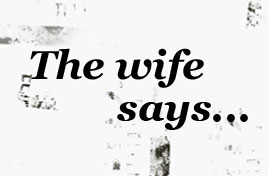 [Yes, this really is from my wife. She says "I have things to say. You should use me on your blog!" Like I'd have a choice…]
Here's something to yak about over wine with girlfriends while ignoring the tsumami of laundry waiting at home: who would you do?
If, even for an instant, your mind flashed on Justin Beiber stop reading immediately and get help.
I'm not talking about the dreamy pop stars on posters or lunch boxes. Not the Donny Osmonds or the David Cassidys. They were manufactured to make adolescent hearts go pitty-pat and sell merchandise along the way.
I'm talking about bona fide rock gods. The ones worthy of plaster-castering. The ones that make a woman forget adult responsibilities and allow herself to be taken in a trailer with roadies watching. (Not me, but I have a vivid imagination.)
Where have they all gone? The Jim Morrisons? The John Lennons? The Mick Jaggers?
U2 might be the biggest rock band in the world and angels weep with they play, but Bono? Seriously? He'd never shut up.
Coldplay Chris? He married a movie star who slums on Glee.
There are no real bad boys anymore, not when they're stuck on a perpetual tour loop. That means staying in shape. That means immigration. That means no criminal records. The modern rules would kibosh the career of a Kurt Cobain or a Jim Morrison.
Let's go the other way? Where is the new David Bowie, the rock chameleon with his sophisticated Eurochic slyness? Aspirational to both genders.
Where are the rock equivalents of Clooney or Pitt or Depp?
The modern Elvis? Establishing a whole new classification of human.
Where are the doable rock stars? I wallow in the tabs and online gossip. These bad boys should be front and center with their groupies and their groping and their how dare you do that in public behaviour.
They are M.I.A. and we, ladies, are S.O.L