The world's most dangerous musical instrument?
Ever hear of the "glass armonica?" Me, neither. But I can tell you this: (a) it's a musical instrument; and (b) it killed people.
According to an article in Mental Floss, the glass armonica first appeared in the mid-18th century after Benjamin Franklin heard a British musician play a set of wine glasses that were tuned with water–kind of like this.
When he returned to America, Franklin tried to come up with an improvement on the concept. That's where the glass armonica came in.
It was a "rod of rotating glass bowls" inside a wood cabinet. Musicians–including Mozart–loved it.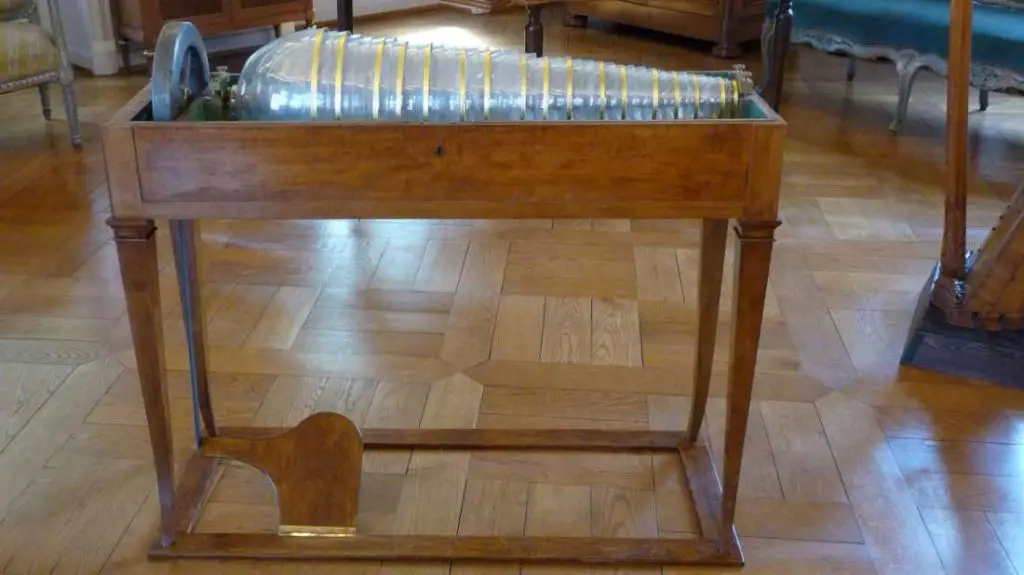 But then word came that it was killing people. From Mental Floss:
Critics said it overstimulated the brain; performers blamed it for dizziness, hallucinations, and palsy. In 1799, doctor Anthony Willich argued that the instrument deserved to be condemned, saying it caused "a great degree of nervous weakness." In 1808, people attributed the death of armonica virtuoso Marianne Kirchgessner to the instrument's eerie tones. Some psychiatrists went so far to say it drove listeners to suicide.
The PR was terrible and the glass harmonica fell into disuse. Now that we know better, though, wouldn't it be great if someone resurrected the thing?
ADDENDUM: Elwood dropped me an email with some additional information.
Just saw your article about the glass armonica in the journal.  I first heard about this instrument from the film "Mr. Holmes", the story of Sherlock Holmes much later in life trying to solve a case from his past.  Stars Sir Ian McKellan as Holmes.  Anyway, there is a glass armonica featured as part of the film and this case that has troubled him from the past.
My understanding, which could be completely out to lunch, but I seem to recall something about the deaths being later attributed to lead poisoning.  Each of the bowls in the armonica apparently had a ring of lead on them that is what the person actually playing it would have been in contact with.  With wet fingers and continual contact, allegedly the lead was absorbed into the body over time, causing the madness and death attributed to the instrument.