There are 35 Million Songs That Can Be Streamed and No One Cares
It's staggering to think that for ten bucks a month, we can have access to nearly the entire recorded music history of humankind. Every one of the streaming music services–Rdio, Spotify, Deezer, Apple Music and so on–have access to pretty much the same catalogue of digital songs which numbers somewhere around 35,000,000 tracks.
Think about that for a second: instant access to THIRTY-FIVE MILLION SONGS from wherever you are whenever the moment strikes you. That's the stuff of science fiction.
Here's the thing, though. No one cares.Well, almost no one.
According to Digital Music News (which numbers the available songs at 25 million, but no matter), 95% of the streaming catalogue is "irrelevant to consumers." Yeah, the music is there, but they just don't access it. Why? Because they don't know about it, don't care about it, don't want to pay for full access to it, or can't be arsed to search for what they don't know they want.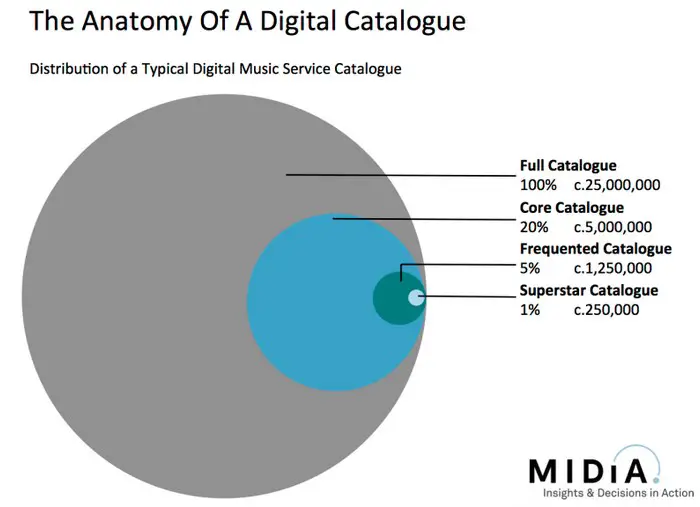 It's a classic case of "you can lead a horse to water."  Just because the music is available–music that you may think is far, far superior to mainstream nonsense–it's not what most people find interesting. There may be millions of us hardcore music fans, but there are BILLIONS of casual fans–and that's never, ever going to change.