There's a new documentary on some legendary studio musicians.
I've always been in awe of studio musicians. They're so good at what they do they can show up and play on a recording perfectly, following all the directions of the artist and producer while at the same time adding in their own secret sauces.
The most famous of all the studio outfits has to The Wrecking Crew, a group of LA-based musicians who can be heard on hundreds if not thousands of songs for everyone from The Beach Boys and Simon and Garfunkel to Cher and The Partridge Family.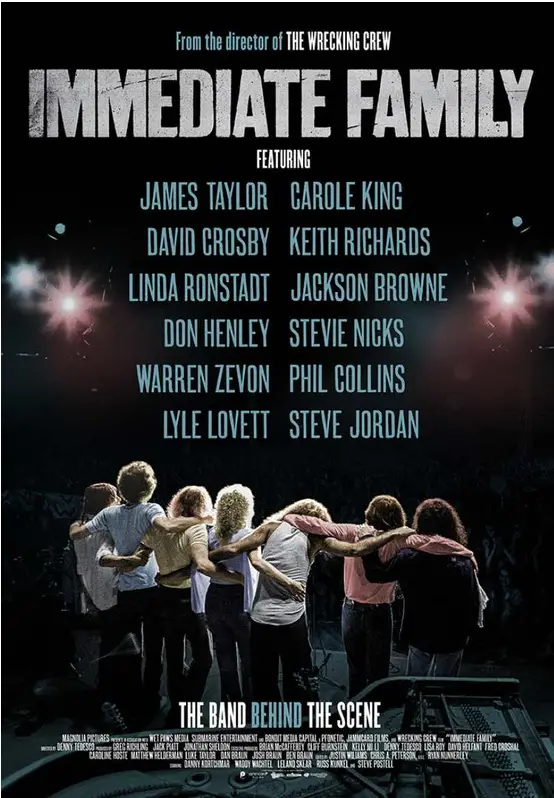 But they're not the only famous studio group. There's a new documentary coming December 15 about The Immediate Family, a collective featuring Russ Kunkel, Danny Kortchmar, Waddy Wachtel, and LeLand Sklar. They can be heard on records by Keith Richards, Jackson Browne, James Taylor, Phil Collins, Linda Ronstadt, David Crosby, Don Henley, Stevie Nicks and dozens more.
Here's a trailer.