There's a New Vintage of Tragically Hip Wine
A couple of years ago, the Tragically Hip–big wine fans–released a very nice red–Grand Reserve Red, they called it. It was so good that I bought a case, something I'd never done before. Some 7,000 bottles were sold in quick order.
Now there's a new vintage.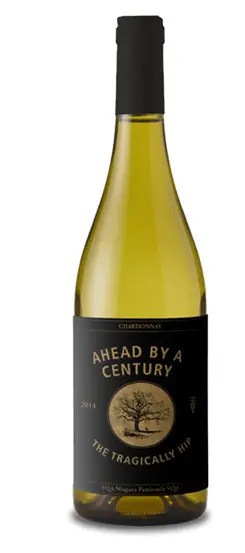 It's a premium 2014 VQA Chardonnay issued in celebration of the 20th anniversary of the release of the Trouble at the Henhouse album. From the website:
We once again worked directly with Stoney Ridge Winery and head winemaker Jeff Hundertmark, to develop this wine for you.
The 100% Chardonnay grapes for this wine were hand harvested from the famed Wiens Farm in Niagara On The Lake, Ontario. Throughout the various stages of the wine's creation, it has developed a mixture of flavours including tropical pineapple, lemon, toasted coconut, marshmallows and a hint of butterscotch.
Online pre-orders start May 2nd in the Gift Shop and are available for delivery within Canada. Orders will begin shipping on Saturday, May 7th, and the wine will also be available at Stoney Ridge's wine boutique in Vineland, Ontario. The wine will be available at limited locations in the United States very soon.
Interested? Order here.
The new Hip album, Man Machine Poem, will be out June 17. (Thanks to Larry for the link.)