These are the top music sites in the world
We spend a lot of time online. A website building company called Zyro did some snooping to find out exactly where we're going for our online music fixes and how long were spending there.
To the surprise of no one, Spotify is by far the most popular. But once you get past that number one spot, things get rather surprising. SoundCloud at number two? Worldstar.com, the hip-hop site, at number three? Who knew?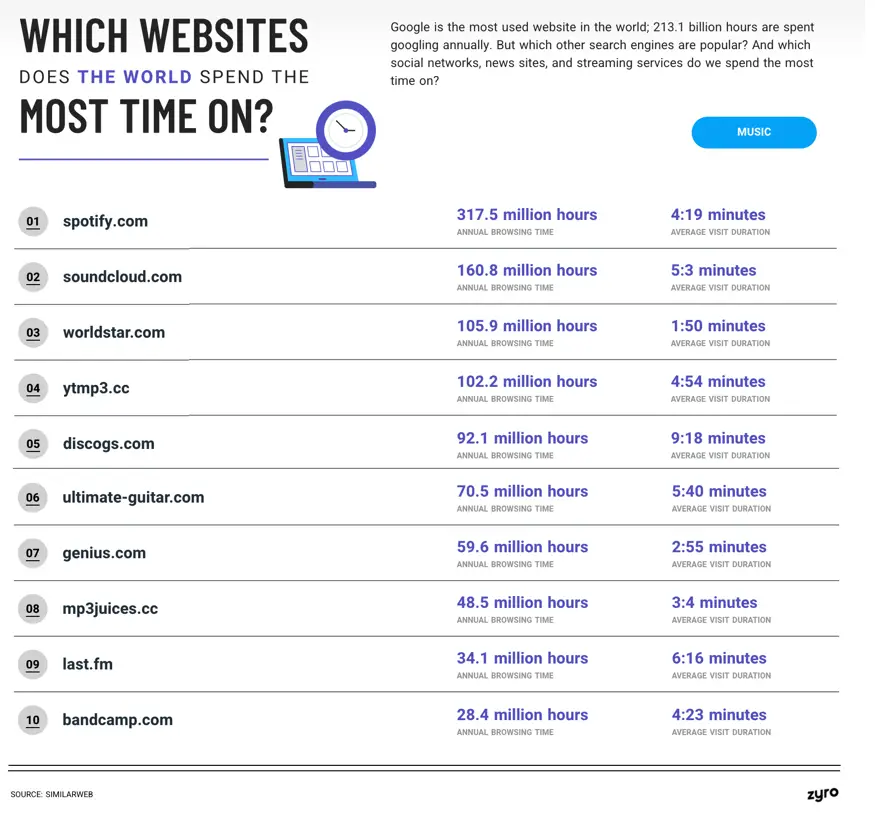 Compare those numbers to the all-time most-visited sites.