These Boots Were Made for Charging: Juice Up Your iPod Just by Walking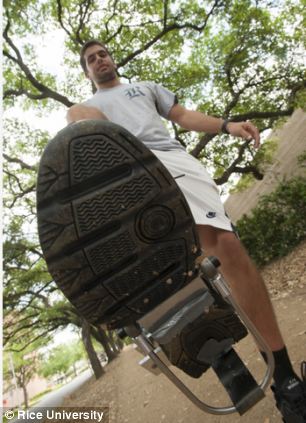 Don't you just hate it when you can't make your iPod/iPhone last for an entire day? A group of American students felt the same way so they were moved to do something about it.
They created PediPower, a shoe that harnesses kinetic energy for charging iPod/iPhone batteries. From the Mail Online.
Mechanical engineering students have developed a shoe that can charge a mobile phone.
Four students were able to harness and store the energy produced with each step a person took and use it to charge a telephone.
The new PediPower shoes turn motion into phone charge and it is hoped that the same principle may one day be use for life-saving medical devices.
Four students at Rice University in Houston, Texas, were approached by Cameron, a company who specialises in equipment and services for the oil and gas industry.

They wanted the students to develop new green energy technologies.