These Headphones Cost $71,500. No, That's Not a Typo
A quarter of a century ago, Sennheiser introduced a model of headphones called Orpheus which came with an eye-watering retail price of $16,000 USD, the equivalent of $38,000 CAD in today's money. Now, though, they've upped their game for those 1 percents who insist on the best of the best.
The new Orpheus has just been introduced. The price? Only €50,000 or $71,500 CAD. What the hell do you get for that kind of money?
Headphones made from 6,000 components.
A combination of vacuum tube and transistor technology.
A handcrafted casing made from glass and Carrera marble.
Knobs made from a single piece of brass.
A frequency range of 8 Hz to 100,000 Hz with a distortion level that's pretty much too low to measure.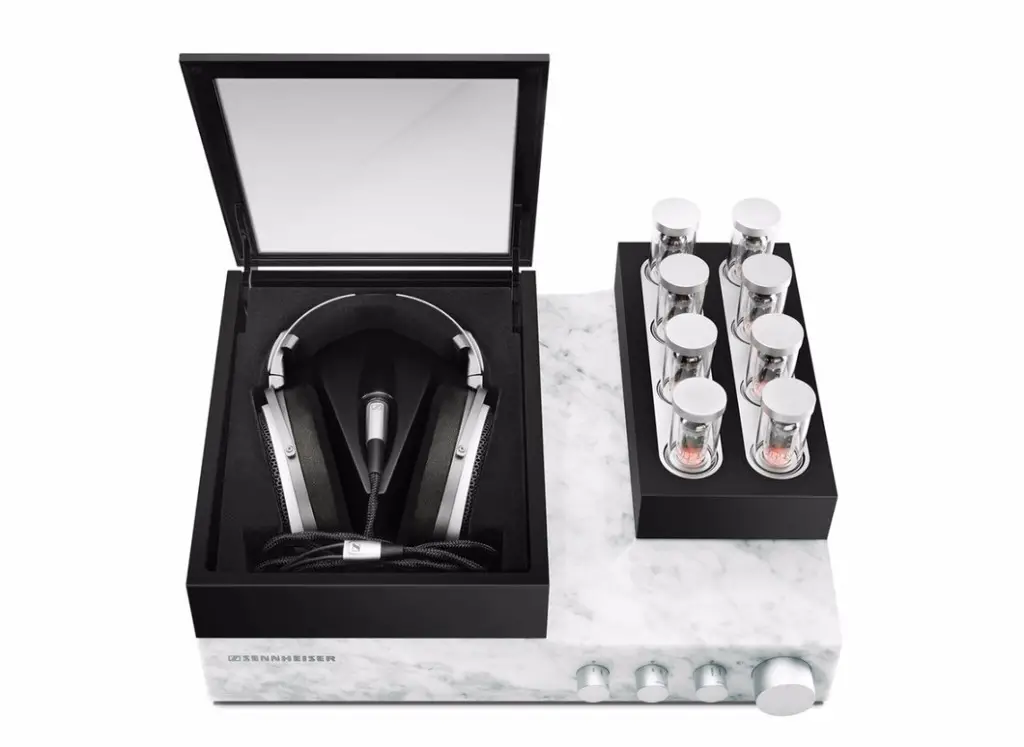 Lovely headphones, yes. But in order to get the most out of them, you need a source capable of giving you nearly perfect sound. Watch some Wall Street idiot buy these things and then use them for listening to MP3s.
Full technical details at Gizmag.