These musicians have the most fake followers on Instagram
Never believe someone when they say they have X followers on any social media platforms because many of those followers are fake: bots, sock puppet accounts, trolls, and so on.
Fasthosts, a UK-based domain registrar, took a look at celebrities with bloated Instagram accounts. All those followers couldn't be real, could they? Nope.
Kyle Jenner claims 223.5 million Instagram followers but Fasthosts says that 64 million–a whopping 40%–are fake. In the musician category, Bieber leads the way with 37% in fakes. Rihanna is close behind with 36%. Time for a purge, methinks. There are apps that can help with that.
This somehow makes me feel better. Petty, I know…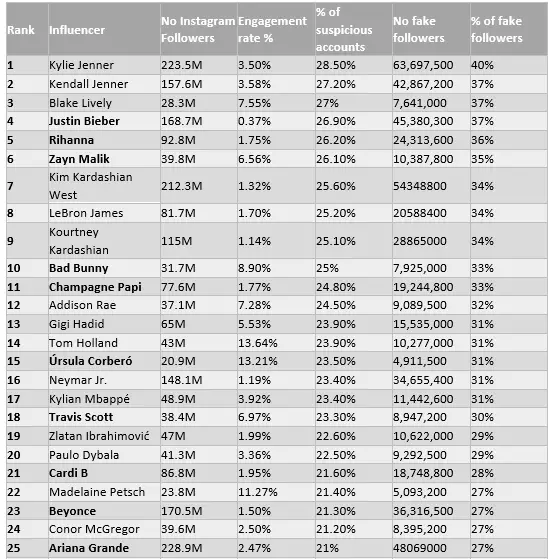 The whole report can be found here.