They're NOT AC/DC "dolls." They're "action figures."
It's about that time of year when we begin to get sniffs of music-related items that will be available for Christmas. If you know of an AC/DC fan, then you may want to consider these new eight-inch dolls action figures due to go on sale in November.
Blabbermouth reports on two versions: Bon Scott and Angus Young from the Highway to Hell Years. Made of plastic and fabric, the dolls action figures are "fully articulated." Bon comes with two different heads (?!?) and a microphone…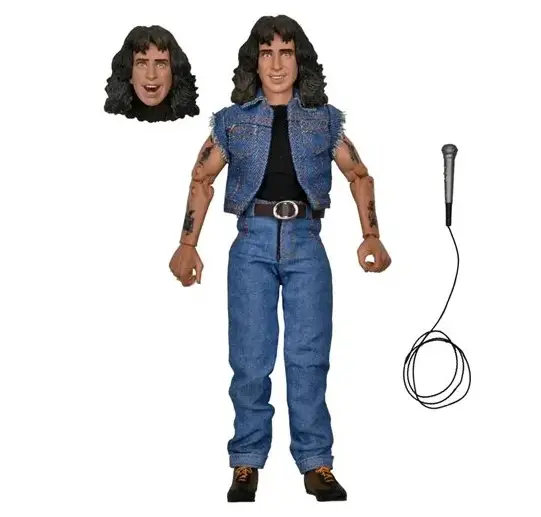 …while you'll get two heads, two pairs of hands, two hats, and one guitar with Angus.