Think Artists Make $$$ on Annual Christmas Songs? Think Again.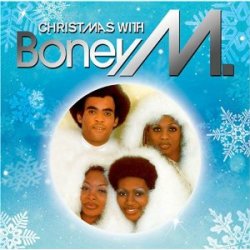 Great story in the Guardian about how little certain artists make from their hugely-popular Christmas songs. VERY sobering.
The biggest non-charity Christmas hit in the UK is Mary's Boy Child by Boney M. It's easy to forget how successful Boney M were in the 70s. No other artist has two songs in the UK's all-time top 10 singles chart – Rivers Of Babylon/Brown Girl In The Ring at No 5 and Mary's Boy Child at 10.
Liz Mitchell, who sang both songs, now performs as "the voice of Boney M". "You must be loaded," I say when we meet. Mitchell, who has been smiling and laughing, looks as if she's about to break into tears when I mention royalties. Has she worked out how much she makes every year from the Christmas single?
"If I was to spend time working out what the record company got – and those in that team of people around us – I would lose my mind." It's not only the Christmas single, she says, there's also a Boney M Christmas album. "Every Christmas we make platinum with it." They must make lots from that, then? "We don't. Our royalty statement has been minimal and menial. Really. We don't collect more than a per cent of a per cent of a per cent of a per cent of a per cent of a per cent of a per cent. We get maybe the seventh of 1%." No wonder she's upset. In the unlikely event that Boney M sold £1m-worth of Christmas records a year, the four band members would receive £357.14 each.
Gawd. Read the awful truth here.