Third Eye Blind's Life No Longer Semi-Charmed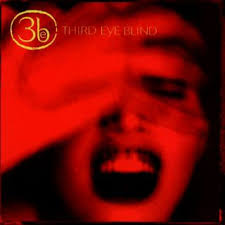 Let this be a lesson to all who work within the confines of a band especially when it comes to fiduciary responsibilities.
On Monday, a jury in California ordered Third Eye Blind to pay ex-guitarist $447,329. The reasons are…complicated.
Back in 2000, the band fired original guitarist Kevin Cadogan and asked Anthony Fredianelli to fill his spot. At first, Fredianelli was paid $1,750 a week for when the band was working and $1,000 a week when they were between projects and tours. If he could hang on through a two-year probationary period, he would be considered a full-fledged member of the band.
This seemed fine to everyone involved. Meanwhile, an ugly lawsuit with Cadogan had to be settled.
Surviving his probation, Fredianelli was promised 25% of touring revenue, falling in with the prevailing attitude that singer Stephen Jenkins was the de facto leader of the band and the guy whose opinion carried the greatest weight.
But by 2008, Jenkins became distracted with other things and basically left the band to its own devices. That's when Fredianelli stepped up. But then things got weird later when Jenkins returned to be the manager of the band and demanded that Fredianelli not only be fired but sued by the other members of the group or he–Jenkins–would quit, leaving the band high and dry.
It descended into legal madness after that. If you want to read the particulars of the case, head over to The Hollywood Reporter.