This 16 Year-Old Already Has His Own Record Label with Over a Dozen Signings
So how did you earn some extra money when you were 16? I worked at a pool hall/ice cream stand and later at a grocery store. Pretty standard. Jarrett Koral of Detroit has been running his own record label for the past two years and he's already released material from a dozen different bands.
Perhaps fittingly, Jett Plastic Recordings is home to the Pizza Underground, the band headed up by Macaulay Culkin.
Yeah, him. Except he looks like this now.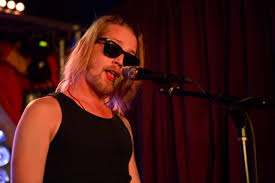 Read more at Alternative Press. (Via Tom)