This chart shows which genres dominate streaming and which don't
Nielsen Music USA issued its mid-year report for 2019. And while America has its own listening trends, there are some takeaways for Canadians with this chart.
Rock, jazz, classical, and Christian–all genres generally favoured by older fans–still like their CDs and vinyl. Meanwhile, EDM, Latin, hip-hop/R&B, and pop are all about streaming.
Whichever way you want to look at it, streaming is way up in the US (it's also up in Canada, too.)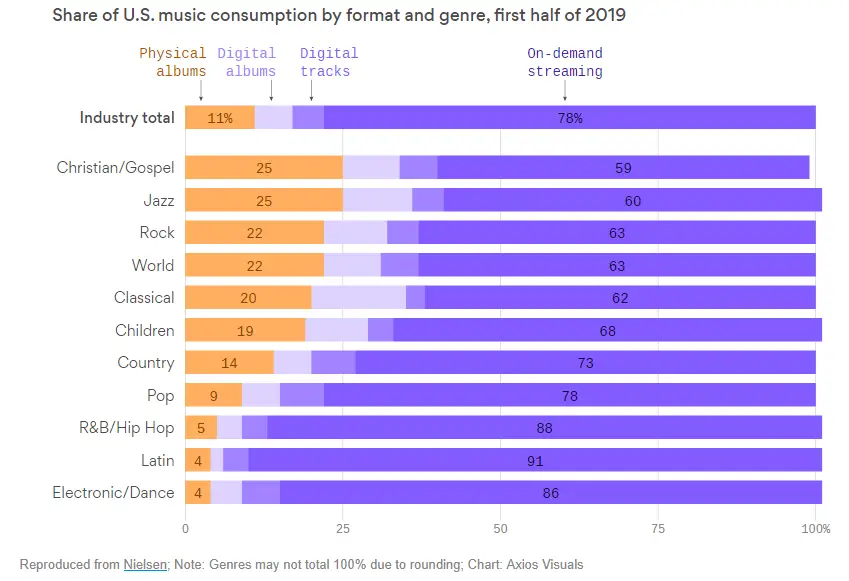 A couple of other points:
7 of 10 of the top artists in America are from the rap and hip-hop world.
If you are engaged in a scandal like Michael Jackson or R Kelly your streams will go up.
More at Axios.