This Could Be the Most Annoying Automotive Music Accessory of 2013
As a car lover, I can't stand how some people dress up their ho-hum vehicles with towel rack spoilers, undercarriage lighting and lenses that fake xenon headlights. Don't even get me started on bumper stickers.
I especially hate distracting things like the electronic message boards mounted in the back deck that flash stupid things. That's why I hope this accessory–which goes by the unweildy name of the "Fashion Flash Sticker Music Rhythm LED EL Light Lamp Sound Activated Equalizer"–is quickly made illegal.
Morons will mount this thing in the back window of their car and then connect it to their stereo. It then translates the music into an ever-pulsing multi-coloured 12-zone EQ display. It signals to all the sonic spectrum of what you're listening to it–and that you're a massive douchebag.
Stop it. Now.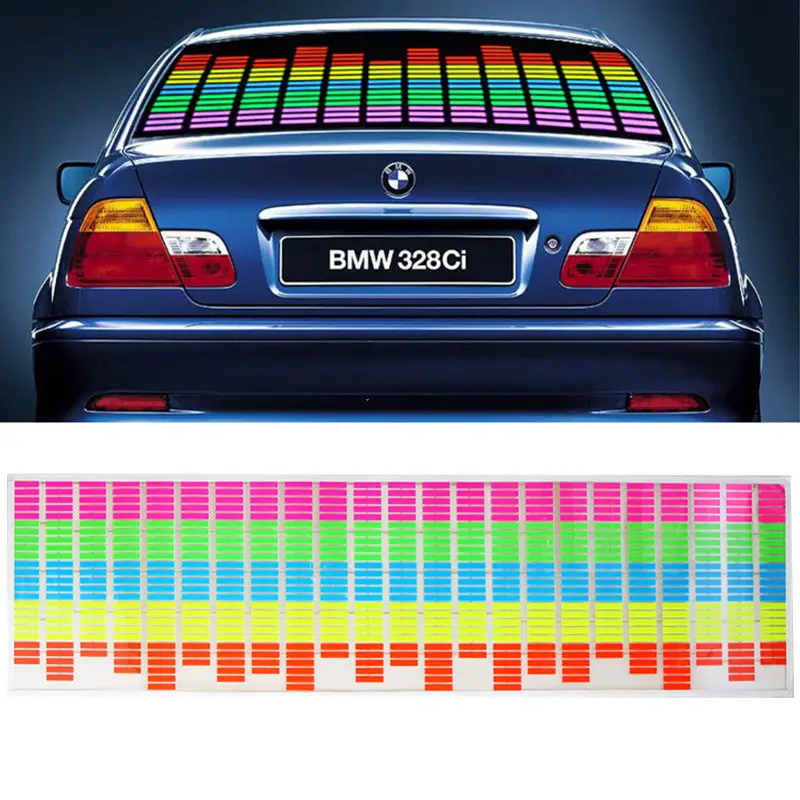 Do not click the image. Do not learn more. Do not buy this.