This could be the nerdiest, most tech-y music story EVER
We know two things about Ben Cartwright-Cox: (1) He's a fan of dubstep; and (2) He has an awful lot of time on his hands.
After listening to far too much Burial and Skrillex, he realized it was possible to modulate bass frequencies in a way messages can be encoded messages in the wub that could be detected and decoded with a signal processor.
Why would you want to do this? No idea. But maybe people on the dancefloor could be equipped with special wearable signal processors that could do…something.
Dubstep songs are often criticized as sound extremely computer generated and often just too aggressive/"digital" for a lot of people to enjoy. It's not uncommon for people to joke that they sound like someone had added a bass line and drums to modem noises
For some tracks, this is truer than others. After all, it's a genre with more aggressive interpretations and more relaxed ones.
But that had me thinking, how much effort would it be to actually embed machine-readable data inside a dubstep track, while ensuring that the sound could be enjoyed by humans as well…
The rest of the post can be found here. It includes diagrams like this….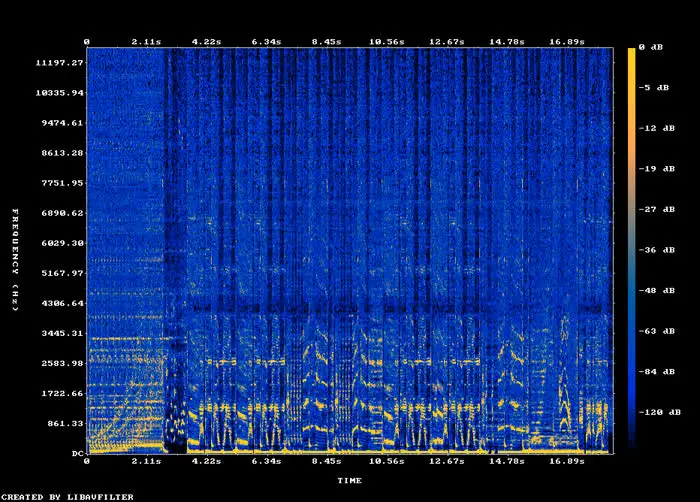 …and code like this.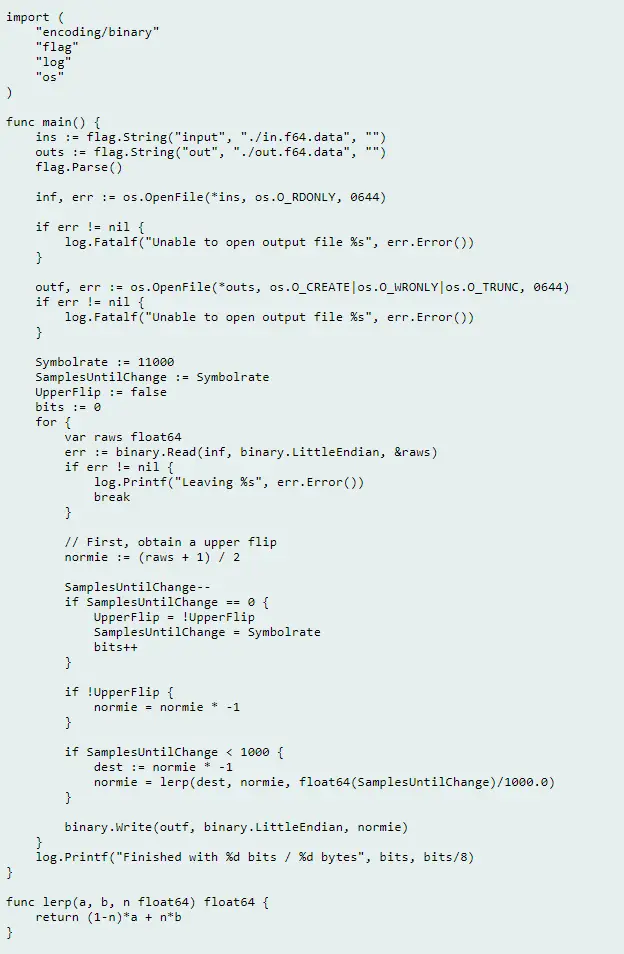 If that doesn't scare you, then godspeed, my friend. (Via Boing Boing)