This could be the weirdest (and most expensive) artist merch item EVER
Frank Ocean, the American singer and rapper, has a luxury brand called Homer that specializes in things like ornate jewelry and silk scarves. The store has a new item, too.
The XXXL H-Bone Ring is an 18-cart gold diamond encrusted (60 of them!) cock ring. It's being sold for US$25,750. It looks…painful.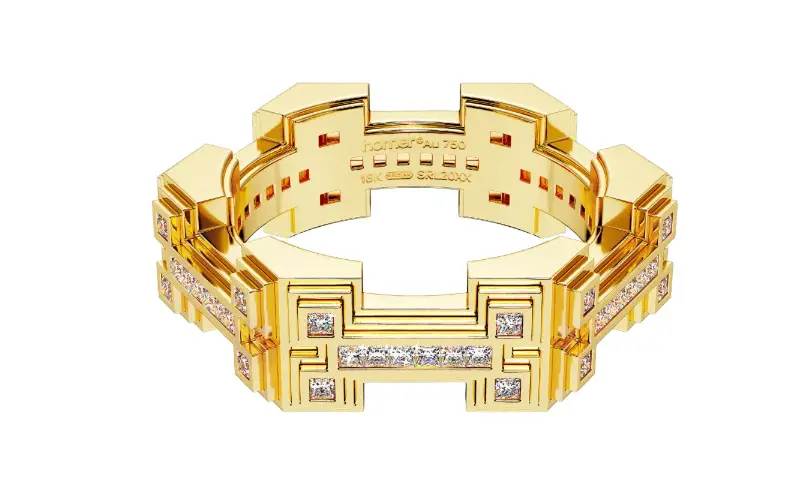 If you're ever in NYC, you can make an appointment at Frank's store. Maybe for a fitting?
(Via Pitchfork)