This infographic shows pandemic media consumption by type and age. Where do you fit in?
A company called VisualCapitalist.com has published this infographic (Via RAIN) showing how people are consuming media during this time of pandemic. Any of this sound like you?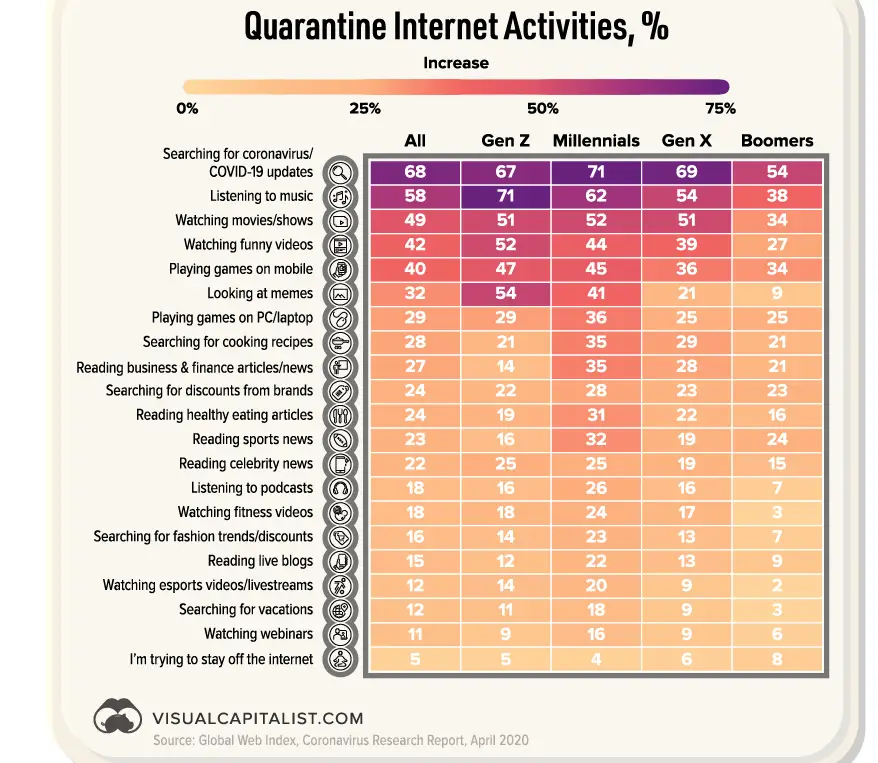 VisualCapitalist.com has all kinds of other cool infographics graphics that breaking things down by generation. It's worth a look.