This is cool: A record deal simulator.
If you're an artist looking to sign a record deal, you're probably going into the contract signing with a huge amount of trepidation. You're not a lawyer, you're an artist. But there is a way that you can figure out a few things ahead of time.
Behold the Record Deal Simulator.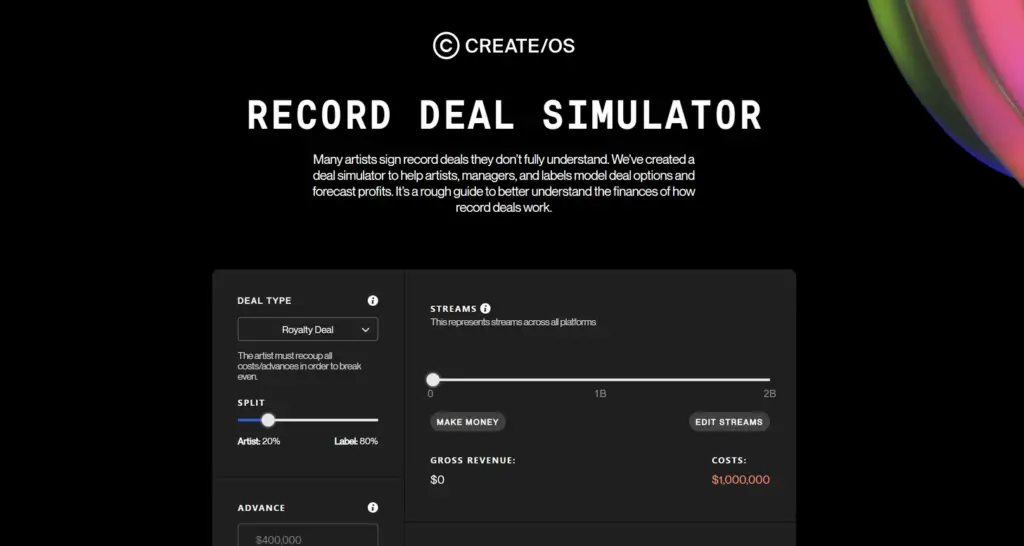 Basically, it's a complex calculator that shows you how the math works when it comes to the basics of a recording contract. It covers streaming, royalties, splits, advances, recording costs, marketing costs, and more. Damn, this looks really, really helpful.
You can learn more about things here.