This is Fun: Slayer's Concert Rider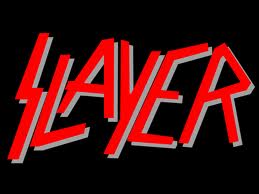 The concert rider is the part of the contract between performer and promoter that stipulates what needs to be provided before, during and after a gig, including dressing room amenities.
Some riders make for some of the best reading in rock'n'roll. For example, this is where the legend of Van Halen's "bowl of M&M's with all the brown ones taken out" demand. They weren't really serious. This was just a test to see if the promoter was, in fact, reading their rider as he was supposed to.
Greggory sent me this Slayer rider which is most memorable for its demands and request. They include:
50,000 bees for Dave
100 snow-white goats for slaughter (along with a halal butcher table)
4 Lite Brites
1 human skull full of Red Hots
1 BowFlex machine
And there's more. Read about it here. And for more fun rider facts, go here.