This is the latest bit of merch from GWAR. Think very carefully before you click this headline
GWAR isn't the first band to release a sex toy. Warren Cuccurullo of Duran Duran had a pink "personal massager"–the "Rock Rod"–based on his own male sausage. Fatboy Slim has a "personal massager" named after him and he loves it. Rammstein has a selection of toys including one called "Doctor Dick." Eurythmics' Dave Stewart has a vibrator. So does Motley Crue, Motorhead, Ghost, and Marilyn Manson. But nothing quite matches up to GWAR's Cuttlefish of Cthulu.
Jeezus f-ing Christo. It has eyes.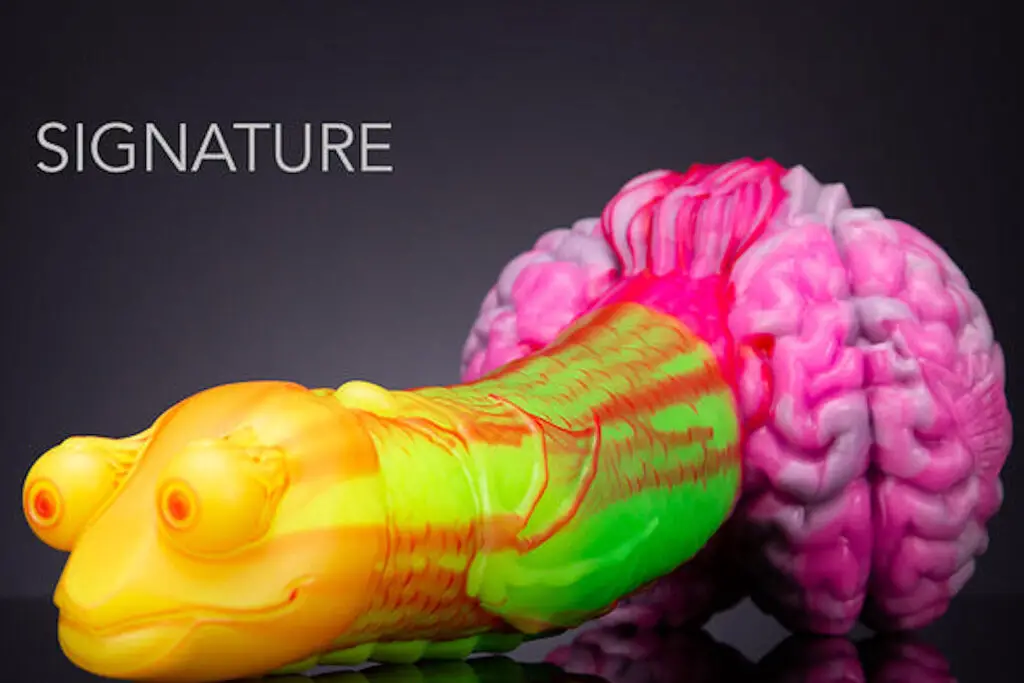 I quote:
"GWAR recently seized control of the red-hot phallic forges deep in the Bad Dragon lair, where legendary sex-smiths work day and night to create the highest-quality fantasy-themed adult toys in the business. The result is a new monster dong for the denizens of planet Earth. Now, you too can wield the awesome power of the winged wiener of Oderus Urungus, the Cuttlefish of Cthulu!"
Prices range from US$84.99 to US$199.99 depending on size. Specs? Go here. (FIFTEEN inches with a girth of 12 inches? Oh…my.)
Makes a great gift. I guess.