This is the world's first David Bowie statue
Amazingly, there's never been a statue of David Bowie anywhere in the world until now. But I guess you have to die first, right?
The bronze statue called Earthly Messenger now has a home in the market square of the British town of Aylesbury. It features three representations of Bowie, each from different eras of his career.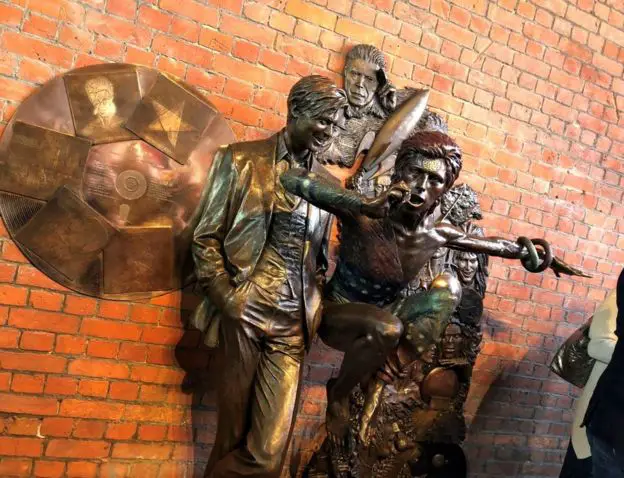 The entire project is the result of a crowdfunding campaign that raised £100,000.
So why Aylesbury? Because Bowie performed his first two gigs as Ziggy Stardust at a local music venue called Friars in the early 70s.
Here's video of the official unveiling on Sunday.