This is What Music Magazines Should Be Doing to Protect Themselves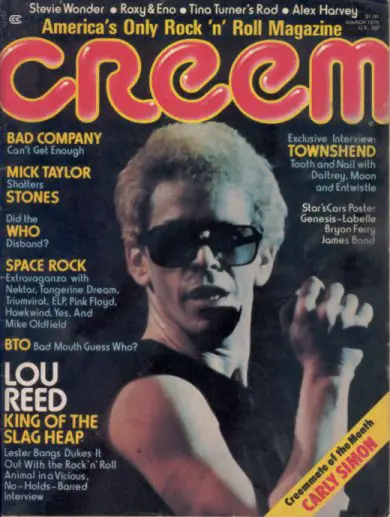 Like many other old media industries, the magazine industry is being pummelled in the digital age. As more people become accustomed to getting all their information online (tablets are a bit part of this), circulation numbers for physical copies shrink.
When those numbers fall, so does advertising revenue. If they fall below a certain point, then the magazine goes the way of Newsweek, Blender and so many others.
Fortunately, some magazines have begun to make the transition to tablet-friendly digital editions. Q magazine–one of my favourite UK publications–has done a terrific job of this.
No more being two issues behind with the newsstand copy. A subscription is far cheaper. There's more multimedia content. And most importantly, I won't have to move in a couple of years.
Doing what I do for a living, I keep every single music magazine I buy, carefully storing them on shelving units in the basement. But over the decades, those back issues have taken over a substantial amount of floorspace. We've already had to move once because of my music collections. My wife won't stand for another.
"Throw. Them. Out." she's said sternly on a number of occasions. "What are they good for? Rats? A fire hazard?"
"But honey!" I whine, "I need them for research! If I throw them away, who knows what valuable information will disappear forever!"
This concern now strikes me as very primitive. In the digital era where storage is cheap cheap cheap, every single publisher should make all back issues available for browsing and purchase. Every. Single. One.
Think how cool it would be to mine old issues of Creem (defunct), Circus (defunct), Crawdaddy (defunct), Sounds (defunct), Select (defunct), The Face ( (defunct) and Melody Maker (defunct)! What could be uncovered in old Rolling Stones? I didn't pick up on Q until about issue #75. What did I miss?
This is why I hope publishers follow in the footsteps of Gramophone, a classical music magazine, that has made 1,000 back issues available. For a fee, of course.
Read more on the subject here.