This Liam Gallagher Impersonator is 3-feet, 2-inches Tall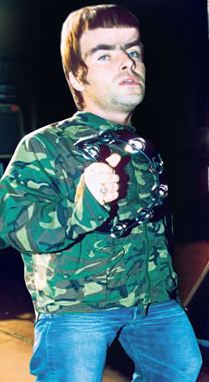 His name is Archie Williamson–"Wondersmall," to some–and he's currently on a US tour as part of an Oasis tribute band.
He gave up his job in the fine porcelain department at Sotheby's in the UK to embark on what was supposed to be a three week tour of the US. But it's been so successful, that it's been extended to two full months. The little guy is playing to venues that can hold up to a thousand people.
Funny that Britain's Got Talent told him to take a hike, innit?