This metal band is re-releasing an album with actual weed pressed into the vinyl
Leave it to Jack White's Third Man Records to come up with yet another interesting way to release an album. Back in 1999, the metal band Sleep released an album entitled Dopesmoker. Third Man will re-release this album tomorrow (August 25) with actual cannabis leaves pressed into the vinyl.
Back in the day, Dopesmoker releases have come on coloured vinyl and subtitled "indica," "sativa" and "Hasheeshian." This time, though, Dopesmoker contains real cannabis in what's being called "Weedian High-Fi." Third Man is doing this in conjunction with Doghouse Farms Premium Cannabis.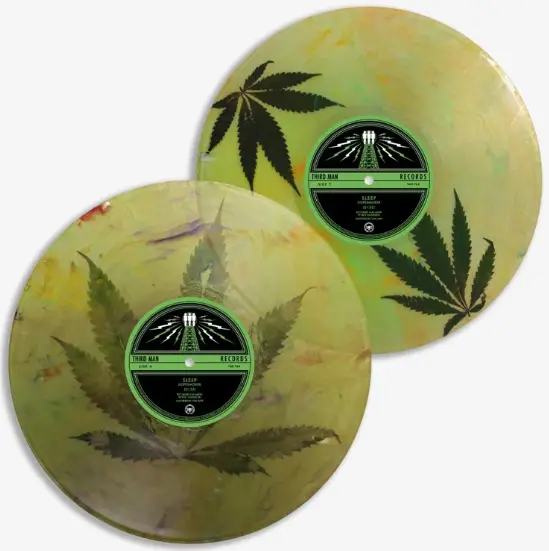 I quote from the press release:
"Manufactured by the custom, bespoke vinyl experts at Third Man Pressing in Detroit (in partnership with Doghouse Farms Premium Cannabis), this beautiful vinyl contains the quintessential representation of Sleep's plant of choice, the seven-pointed pot leaf embedded in a "mosquito-in-amber" fashion within the LP. Due to the nature of the materials, this version will only be available for purchase in-person at Third Man Records Cass Corridor."
Note that last line: If you want a copy, you have to present yourself in person at Third Man's Detroit store. Crap.
More at WeAreThePit.