This music auction could break some big records. Here's why.
On June 19 and 20, Julien's Auctions will hold a music memorabilia sale in Beverly Hills that will most likely set some sales records.
In the history of rock auctions, only eight guitars have sold for more than US$1 million. This sale promises to add another three to that number.
1. Prince's Cloud2 Blue Angel Purple Rain Guitar
When Prince performed live between 1984 and 1993, this was the guitar he used most often. It was originally white, but it was repainted several times (peach, light blue, yellow, and then electric blue.) Original guesses at a sale price top out at US$600,000, but will probably hit that US$1 million mark.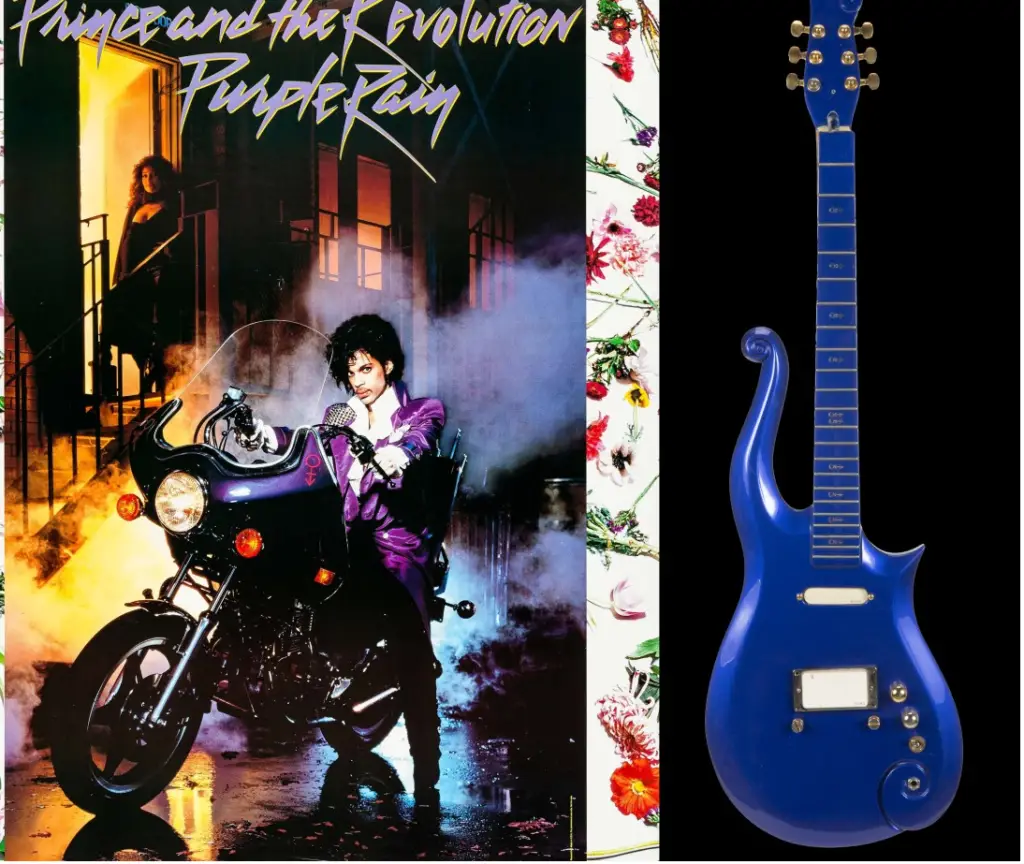 2. Kurt Cobain's 1959 March D-18E
This is the guitar we saw him play during Nirvana's MTV Unplugged performance on November 18, 1993. It's also the guitar at the centre of an ugly divorce battle between Frances Bean and her ex-husband, Isaiah Silva. He received it as a wedding gift but insisted on keeping it after the marriage broke down. Who's selling it? We're not sure.
It's pretty much a sure thing that the guitar's price will come close to (if not go beyond) US$2 million. If it does, it will be the second-most expensive guitar sold at auction, second only to David Gilmour's famous Black Strat.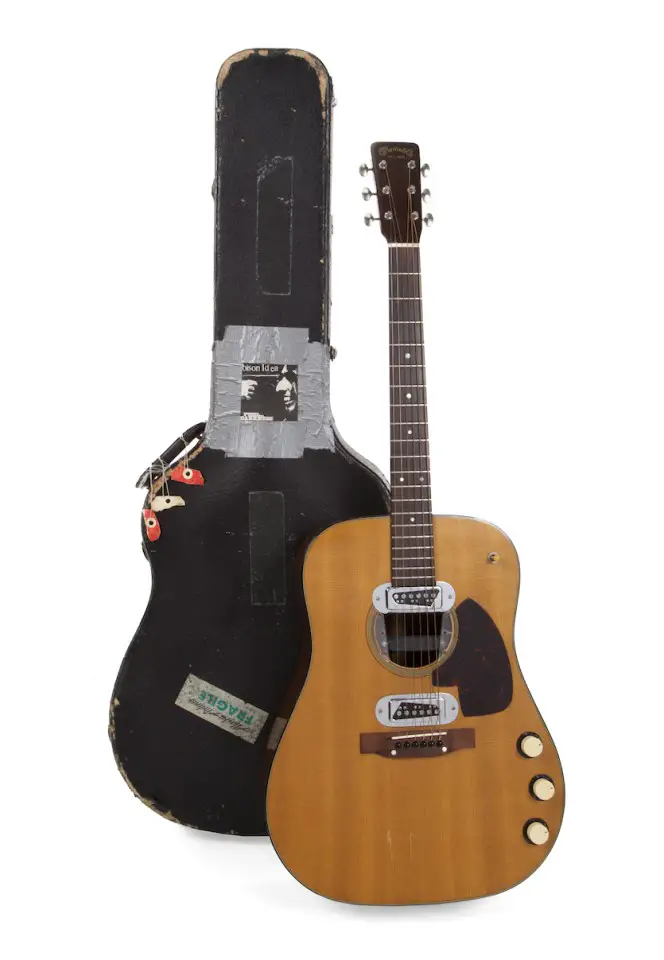 The Last Guitar Brian Jones Played with the Rolling Stones
By the summer of 1969, Rolling Stones founder Brian Jones was erratic, drugged-out, and not really contributing much to the band. Mick and Keef fired him. Less than a month later, he was found dead in his swimming pool.
The last time Jones performed with the Stones was during the taping of the band's Rock and Roll Circus TV program on December 11, 1968. This 1968 Les Paul Gold Top was his instrument of choice that day. And since Jones' guitars rarely come up for sale, this could be another US$1 million for someone.

That guitar comes from the collection of former Stones bass player, Billy Wyman. A bunch of his stuff is going up for sale, too. Details here.