This New Movie Sound Format Might Get Me Off My Couch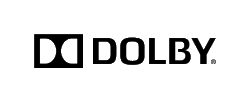 In the last six months, I've been to a movie theatre exactly once. With Blu-Ray, Netflix, Apple TV and on-demand offerings from my cable company, I've got more than enough to watch on my home theatre system.
I have access to the kitchen, the fridge, the liquor cabinet and the bathroom. I don't have to worry about leaving the dog at home. There are no hassles with parking, overpriced concessions or that asshole two rows back who insists on giving a play-by-play of the movie to someone on the other end of his cell phone.
And outside of Prometheus, there hasn't been a movie that says COME SEE ME NOW in a long, long time. (And I was burned by Prometheus; don't get me started about what a shit movie that was.)
In short, my wife and I are part of a growing problem faced by Hollywood: how to get home theatre people like us back into proper cinemas.
More films in 3-D isn't going to do it. Better sound? Maybe. From The Hollywood Reporter:
Dolby Laboratories has acquired rival digital cinema sound technology company IMM Sound, a privately owned Barcelona-based business, in a move that Dolby believes will help to speed adoption of its new immersive Atmos sound format.

In the broad sense, both systems involve immersing the audience in an aural experience by placing speakers around the perimeter of an auditorium, as well as on the ceiling. And both offer tools for sound facilities that would enable more sophisticated sound mixes with the notion of placing "objects" versus "channels."