This pharma company created a pro-fentanyl rap video that is…I don't have the words, actually.
From the Dept. of Bad ideas comes this story (via Gizmodo) of a rap video commissioned by Insys Therapeutics to promote the use of–wait for it–fentanyl.
The drug that ultimate killed Prince, Tom Petty and so many tens of thousands of others, is at the centre of the opioid crisis. But Insys had employees produce this video to inspired sales reps to push an under-the-tongue spray based on the drug.
Subsys, as the drug is known, is supposed to be used for severe band in cancer patients. Nice of them to base the video of A$AP's "Fuckin' Problems." And what's with the dancing applicator mascot?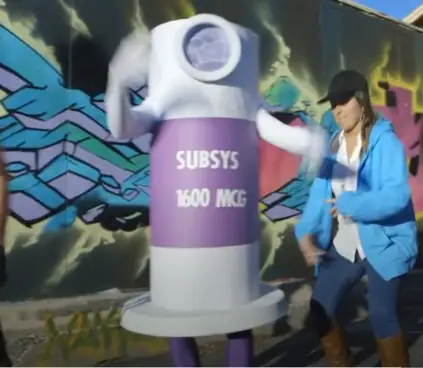 Nice. Dumb. Evil.