This Week's Top 11 Playlist – 02 December 2011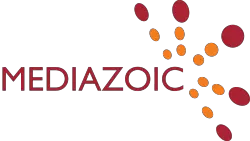 We're pretty much at the end of the release schedule for 2011 (although we're still due a Black Keys album on Tuesday), so I've been looking for tracks that I've missed over the last couple of quarters. This is what I've found.
To listen, click the "Top 11" link on the right side of this page. And, as always, thanks to Mediazoic for the help with the Top 11 player.
The playlist is after the jump.
The Last Assassins, "Welcome" from The Last Assassins
Pujol, "Mayday from Nasty, Brutish and Short
Uncle Bad Touch, "Best Friend Song 666" (Single)
Close Your Eyes, "Hope Slips Away (The World Is Ours to Change) from Empty Hands and Heavy Hearts
Dirty Projects and Bjork, When the World Comes to an End from Mount Wittenberg Orca
Young Empires, "Rain of Gold" from Wake All My Youth
Hacienda, "Savage" from The Dine Alone & Friends Holiday Sampler
Caveman, "Easy Water" from Coco Beware
A Day to Remember, "Sticks and Bricks" from What Separates Me from You
Tycho, "Hours" from Dive
Nine Inch Nails, "Zoo Station" from Ahk-toong Bay-bi