This Week's Top 11 Playlist: 04 November 2011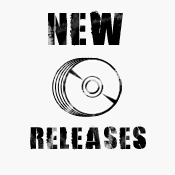 See that link on the right side of the page? Click that and you'll be taken to the Weekly Top 11, a stream of the songs that have caught my attention this week.
Here's the playlist:
Artist Song Album
Weekend

Youth Haunts

Sports
Noiserv

Bullets on Parade

One Hundred Miles from Thoughtlessness
Boots Electric

Boots Electric Theme

Honky Kong
Little Roy

Come As You Are

Battle for Seattle
Future Islands

Before the Bridge

On the Water
Yuck

The Wall

Yuck
Neon Indian

Blindside Kiss

Era Eztrana
Teeth

Dead Boys

Whatever
Pajama Club

Go Kart

Pajama Club
Friendly Fires

Hurting

Pala
Mazzy Star

Lay Myself Down

Single
Thanks to Mediazoic for the help.