This Week's Top 11 Playlist: 06 January 2012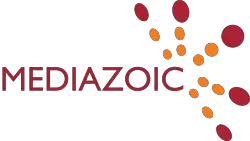 My dog is driving me crazy. It doesn't matter what the wind chill is, she demands to be walked. That's because down the block someone has set up a squirrel feeding station. The bull terrier loves to interrupt their meals like all those damn telemarketers interrupt mine. And she won't take no for an answer.
The only thing I can do is give in. Here are the tunes I've been listening to as my dog drags me down the street to frighten the crap out of a bunch of rats with fuzzy tails.
To listen, click on the Top 11 link in the right-hand column. You can also review any previews Top 11 lists. And as always, this is made possible by the folks at Mediazoic. Good people.
Trailer Trash Tracys – You Wish You Were Red: Artist Info – Buy
John Cale – Catastrofuk: Artist Info – Buy
Gross Magic – We're Awake Tonight: Artist Info – Buy
Christine Leakey – Lovely: Artist Info – Buy
Polica – Lay Your Cards Out (feat. Mike Noyce): Artist Info – Buy
Halina Larsson – Fires & French Horns: Artist Info – Buy
Craig Finn – Honolulu Blues: Artist Info – Buy
Araabmuzik – I Remember: Artist Info – Buy
Sepalcure – Pencil Pimp: Artist Info – Buy
Zun Zun Egui – Katang: Artist Info – Buy
Russian Circles – 309: Artist Info – Buy