This Week's Top 11 Playlist: 09 December 2011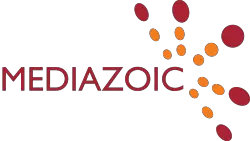 As the year runs out, the number of new releases has slowed to a trickle. This has given me time to go back over 2011 to see if there's anything that I missed. Naturally, with so much music coming at us eleven months of the year, a lot of great stuff inevitably slips through the cracks.
With that in mind, this week's Top 11 playlist encompasses tracks dating back to almost the beginning of the year. Maybe you'll find something you'll really like. Just click on the player on the right. Thanks, as always, to Mediazoic for the help.
And one more thing: I'm relocating to the Caribbean Command Centre for the next seven days, so I'm going to leave this week's Recommendation Project open for suggestions on the best tracks of 2011. Please feel free to contribute, but keep it to one song per artist/album, okay?
Meanwhile, here's what you'll find in this week's Top 11 stream:
The Hippy Mafia, "King of the Sky" (Single)
Ford & Lopatin, "Emergency Room" from Channel Pressure
Grouper, "Alien Observer" from A I A: Alien Observer
Clams Casino, "Natural from their Rainforest EP
Ponytail, "Easy Peasy" from Do Whatever You Want All the Time
The Psychic Paramount, "Intro/SP" from II
Black Eagle Child, "The Quarry Slide" from Lobelia
Wild Beasts, "Bed of Nails" from Smother
Times New Viking, "Ever Falling in Love" from Dancer Enquired
Woods, "Pushing Onlys" from Sun and Shade
Snowman, "Hyena" from Absence