This Week's Top 11 Playlist: 11 November 2011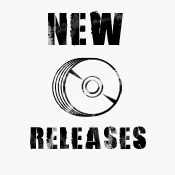 Every Friday (with the help of Mediazoic), I provide a stream of the Top 11 songs that caught my ear over the previous week. You can listen to all of them (and any of the Top 11's I've posted) by clicking on the player on the right side of the screen.
Here's what you'll find this week:
Twerps: "Dreamin'" from Twerps
Tame Impala: "Lucidity" from Innerspeaker
M83: "Midnight City" from Hurry Up, We're Dreaming
Fun: "We Are Young" (feat. Janelle Monae), their new single
First Aid Kit: "The Lion's Roar," their new single
Brocade: "Riot Riot" from Like You Were Here
The Town Monster: "Bela Lugosi" from their Bela Lugosi EP
Niki and the Doves: "The Drummer" from The Drummer
Tom Waits: "Satisfied" from Bad As Me
Kurt Vile: "On Tour" from Smoke Ring for My Halo
Band of Skulls" "The Devil Takes Care of His Own," their new single.