This Week's Top 11 Playlist – 14 October 2011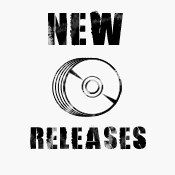 If you look on the right side of this page, you'll see a player marked The Top 11 of the Week. Click on that and you'll get a stream of eleven songs I think you need to hear. The playlist features:
Wild Flag, "Romance" from Wild Flag
Still Corners, "Endless Summer" from Creatures of an Hour
The Horrors, "Still Life" from

Skying
Radio Moscow, "Speedfreak" from The Great Escape of Leslie Magnafuzz
Atoms for Peace, "Love Will Tear Us Apart (Live)" Single
Parlor Mob, "Into the Sun" from Dogs
Lana Del Rey, "Video Games" from her Video Games EP
Dan Mangan, "Oh Fortune" from Oh Fortune
Smashing Pumpkins,

"

Rhinosceros" (Reel Time Sessions)

Free download
Phantogram, "Don't Move" from Nightlife
Flying Lotus,

"

…And the World Laughs With You" (feat. Thom Yorke) from Cosmogramma
Thanks again to Mediazoic for the help.