This Week's Top 11 Playlist: 17 February 2012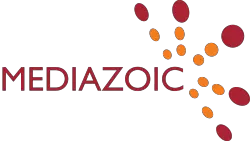 It was a crazy week. TWO trips to NYC in five days, one of which included the airline losing an ENTIRE PLANE'S WORTH OF LUGGAGE upon arrival in Toronto. Amazing.
Still, I managed to do a lot of listening to new music. Here's what I've come up for this week's Top 11 list. Click on the player below to listen now or use the link on the right hand side of the page anytime. As always, thanks to Mediazoic for the help. You should check them out.
And don't forget that you can see the whole playlist after the jump.
Lower Dens – Brains: Artist Info – Buy
Tennis – My Better Self: Artist Info – Buy
Die Antwoord – I Fink You Freeky: Artist Info – Buy
Band of Skulls – Bruises: Artist Info – Buy
The Shins – Simple Song: Artist Info – Buy
Phenomenal Handclap Band – Form & Control: Artist Info – Buy
M83 – Reunion: Artist Info – Buy
Air – Seven Stars: Artist Info – Buy
Frankie Rose – Interstellar: Artist Info – Buy
1349 – Atomic Chapel: Artist Info – Buy
Sun O))) – Big Church: Artist Info – Buy